Bookings - More Information
Safe Sex
I always take great care to only ever offer safe sex. I never take any risks and take my sexual health very seriously.
Latest news (7/2017) - Super-Gonorrhoea has now become resistant to antibiotics. Hopes are now on developing a vaccine but in the meantime ?
The occurrence of STDs (sexually transmitted diseases) and AIDs have risen in the last few years and sadly this is not commonly known.
I'm sure you already know this but any man or woman regularly having several sexual partners, having safe sex or not, would be warmly welcome at any sexual health clinic. (your GP is never informed).
I have a selection of condoms and personal quality lubricants (never baby oil !). So rest assured you will be in safe, experienced hands. Be aware that condoms only split or come off because:
they are out of date

not put on properly (long finger nails can split a condom) air in teat expelled at start of roll down

the wrong lubricant is used, example; baby oil will perish a condom in seconds, even lipstick.

not taken out of packet carefully

after use not removed from penis carefully
Experience really does make a difference.
GFE - Girl Friend Experience
The classic escort booking. No rush, you can take your time, feel comfortable in my company, tell me what you like and what you want to achieve from our session. I listen and understand your needs - pleasuring you is my aim. Sensuous erotic ecstasy is all yours and then later if you want cuddles and warmth completing your loving Girl Friend experience.
Dinner date
A really lovely, relaxing way to begin our enjoyment of each other. I can meet you for dinner at your hotel, South East, London (Westminster, Kensington and Chelsea). Our intimate dinner together is untimed, then one hour personal time at your hotel. Deposit (£50) required for new clients and Advance bookings, remaining fee paid, cash or card when we meet in your hotel room before restaurant see cancellations.
Note: If you cancel, your deposit is non-refundable.
If, in the unlikely event, I have to cancel your Booking, I guarantee to refund your deposit and any fees you have paid me in advance.
Incalls are possible, all services available. I offer refreshments, shower/bath with male toiletries and fresh towels. My Incalls are strictly limited, from 16:30 week days, weekends from 10:00 am. My warm cosy flat is just outside Brighton near the A23. Do not ask for my address, this will only be texted to you once your deposit has been confirmed, this is non-negotiable.
I require at least 2 hours notice.
from 10:00 am -to early evening, your city/airport hotel. I will drive about 45 minutes within Sussex and Kent, any further see Extra Travelling Fees apply
I aim to be punctual, if I'm running late I will call you. I always dress smartly and am extremely discreet.
I call your hotel to confirm you are a guest, so please provide your real name. See Privacy Statement.
I enjoy using a hotel spa, especially with you. I will meet you in your hotel room, then join you in your hotel spa, having fun in the pool, Jacuzzi etc. Your affectionate girlfriend in public. I always dress appropriately, ie, stylish one piece swimsuit, no bikini or nudity. Then back to your room for room service refreshments, then one hour just for you, sexy passionate fun !
If I travel further - North London, Surrey, South West, Kent South West or South East then travelling fees will apply, from £30 - £50. This extra fee will be agreed at time of booking and no further extras will be requested. Also London fees.
Southampton minimum 2 hour Booking from £480 (deposit £100) also see visiting your yacht.
If you are quite a distance from Brighton, you could book a nice hotel in-between our locations - I will happily visit you there.
Using the Delivery Code website a secure and discreet online Gift payment site.
Pay your deposit or fees in advance. Use the link below, Delivery Code - Send a Cash Gift no need to register or login.
On the green form, complete your card details and make your payment - 'Delivery Code' will show on your card statement.
I will receive confirmation of your payment immediately and respond by text with my address and your arrival instructions.
London Bookings
Bookings are usually in Westminster, Kensington, Chelsea, Hyde Park and Holland Park areas, your home or hotel. Other areas of London may not be possible. Minimum booking two hours, including my travelling. Any further travelling within London, extra travelling fees would apply. Please be aware you are paying for my return train/taxis too.
Fees all agreed on Booking, no hidden extras. Deposit (£50) required on Booking. Canary Wharf is possible but please email for quote first.
Fly me to You
I will travel to the Channel Islands, Spain, Ireland and Leeds for a booking at your home or hotel. Perfect Date (going out and private time) fee applies plus travelling expenses - buy my return flight tickets and leave for collection at Gatwick Airport. Call or email your enquiry for a quote.
Day & Night Away
Accompanying you on a business trip, short break abroad or in UK. Minimum 2 nights. All my expenses, travel, hotel, meals etc paid by client. Deposit £400 paid on Booking, remaining fee paid in full when we meet. I can travel with you or alone to join you if you are already away on business. I collect my ticket at departure from Gatwick or Heathrow airports.
Perfect Date - Executive Escort/Girlfriend/Courtesan/Companion
I travel to meet you and attend a function, social occasion, theatre, party, casino or race meetings with you as your girlfriend/companion (funeral? yes, I will actually come with you) understanding the social etiquette for any occasion. We agree a little story about who I am before. Perfect Date is usually over an afternoon and evening. We would have a meal and drink together (I'm a very light drinker). Then private time at your home/hotel (1 hr) all expenses met by client. This is not an overnight booking but if you'd like it to be, further fees apply. Deposit £300 required on Booking. Functions outside my areas, plus travel expenses. Any other occasions, please email your request. Please also see cancellations.
Visiting your Yacht
I check with the Harbour Master first to confirm your berth number and yes, I bring my own deck shoes. Dinner Date at your marina restaurant can be a nice start to your booking.
I travel to meet you and attend a function, social occasion or party with you (yes, I will actually come to a funeral with you). Then later have dinner/supper with you and stay overnight with you at your hotel. Functions outside my areas, travel expenses will apply. In the morning I expect a light, room service breakfast before showering and leaving alone around 08:00. This is just an outline, if you have any other requests these can be discussed at time of booking. Deposit for this Booking is £300 paid online at the time of booking, the remainder of my fee paid in cash or online on my arrival see cancellations.
Are you an older professional man feeling stuck, conflicted, confused, empty, unappreciated, demotivated and sad - even despite the fact that you're successful ? Then I can help, not by just having sex alone but understanding what drives you and what is lacking in your life, helping to balance out your negative feelings.
or
Are you unsure around women? do you find it hard to chat someone up and do wonder why you don't get laid as often as you would like. I can help - sex only happens within this session if you really feel you want it to. You will feel satisfied and empowered.
Outcall your home or city/airport hotel, minimum 2 hours. Deposit £50 required for initial booking see cancellations.
Couples (not a threesome)
I will happily see couples, Outcall at your hotel. Minimum booking two hours, £500, extra time £200/hour. Deposit £80 required for initial booking see cancellations.
This is a full personal service to you both. I don't view these sessions as a 'threesome' but more a sexual 'masterclass'. A sensual workshop to explore, understand and express your sexual needs to your partner. Perhaps you've both been unable to express what you really want for fear of upsetting your partner but through me I can guide and help you both to fulfill your innermost sexual desires. You've no need to feel shy or embarrassed (I've seen it all). I will understand what you both want to achieve and along with my professional guidance, fantasies, toys and 'how to' sexual skills can be explored and tried out without the fear of feeling foolish or embarrassed. If you'd like to explore toys, bring only new wrapped and unused toys with you.
You will both feel at the end of your session, empowered, energised and eager to 'try out' your newly learned skills, which will, with practice get even better and improve not only your sex life but a deeper well being and depth of love between you both.
If more couples explored their bedroom skills in this way there would be less affairs and the divorce rate would drop.
Firstly, send me a short outline by email giving me an idea of what you both want to achieve from this session.
Overnight Booking from 19:00 - 08:00 hrs
Only at your hotel and usually this would be on our second meeting. Sometimes an hours booking can run into an Overnight. This would only be agreed once my additional fees are paid online while I'm with you.
Booking an Overnight: deposit of £300 paid online at the time of booking, the remainder of my fee is paid in cash, online or bank transfer on my arrival see cancellations.
Overnight Booking starts with dinner at your hotel around 19:00 or if your hotel has a spa we may meet earlier and spend some relaxing time in the spa before dinner, then later in your room for lots of sexy fun, fantasy role play, mild dom - a great way to try out different services that you've always been curious about, shower/bath and room service, etc.
Later we can snuggle up or if you want a good nights sleep then that's ok too. It's unlikely I will sleep but will be available to you for more sexy fun if you wake in the night.
In the morning I expect a light, room service breakfast, which we can have together before I shower and leave your hotel around 08:00. This is just an outline, if you have any other requests these can be agreed at time of booking.
Prostate Massage (not a Domination or Strap-on Service)
Strong climax within minute. This massage is not only a wonderful, deep experience but helps to keep the prostate gland healthy too. Personal service can also be included but not usually needed, as this is so intense, more info.
Naughty Nurse fantasy can be combined with prostate massage.
Sex Toys
New adjustable cock rings (keeps up an erection), new prostate massagers and butt plugs. After use can be washed, bagged for you to use again. I only use new, wrapped toys. My Strap-on Dildo is reused with a condom, after use is sterlised and only used again with a condom. I never use your toys.
Physically Challenged, Disabled Clients
I'm very caring and have loads of patience and am very happy to see clients (male or female) in their own home or hotel disabled room as an Outcall only. Your PA can assist/be your chaperone if needed. Any age over 25. Clients should have good personal hygiene. Please note: I do not physically lift a client. See my profile on TLC Trust
Mild Domination BDSM Femdon Mistress
Mistress Velvet, strict, commanding Femdom, firm but not cruel. Stylish and kind. A good introduction to Domination and what it really means to be commanded by a strong female and how it feels. Come and try out some of the services I offer. I can explain what it means and what to expect from spanking, caning, bondage, restraining, confinement, blindfold, tie and tease, strap-on and safety word. NMDF (naked male dressed female) email your enquiry,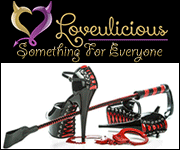 I have some dom equipment to sell, if you're interested in buying some or all items, please email your offer.
Most items lightly used but clean and in very good condition, other items new, never used just unpacked.
Leather, acrylic fur lined restraining cuffs 5 (wrists, ankles and neck).
Leather flogger 'cat of nine tails'
Cockcage (new) with padlock and keys.
Nipple clamps
Ladies choker with ring, (new)
Roll Plastic body bondage tape (new)
Assortment of soft nautical, end finished ropes.
Sissy Boy and Maid Training
I can provide some clothes or bring your own as sizing is sometimes difficult. You might be dressed only in a tiny, cheeky lacy apron or real frilly maids dress/outfit or babydoll nightie, I have some clothes but depends on your size. Enforced feminization or sissification, if you have your own clothes that's great. I can provide makeup, nail polish and wigs. You may be commanded to sweep floor on your knees with a little pink dustpan and brush wearing rubber gloves. Cleaning the bathroom, vacuuming, washing-up and dusting with a girly pink feather duster.
Expect to be told off, humiliated and receive a smacked bottom. I can wear a strap-on as a threat.
Note: any domination service does not provide intercourse or full nudity.
If Mistress Velvet feels you have been very good and your cleaning is spotless - erotic pleasure, 'happy ending' just might be allowed.
Foot Worship/Fetish/Kink
Worship my feet, lick my toes and I'll use my feet to play with you ! or I can wear stockings or tights, I also have a big selection of shoes and boots. Email your request.
Cross Dressers - Transvestites, Transsexuals, Transgendered (pre and post op) CD, TV, TS, TG
Enjoy a sexy dressing up session just with me, do bring your own clothes, makeup, wigs etc. I do have some clothes, a few larger sized lacy babydoll nighties, panties and various wigs which you may like to wear. A 'how to' manicure with red or girly pink polish can also be provided (optional removal at end of your session). Further sexual delights may be possible and also Incall refreshments are provided. Please book two hours.
I always have a selection of lacy panties and stockings (with ladders or holes) various colours, styles.
email for a daily selection, will post next day in discreet package. Panties £25, Stockings £20 pair, or single stocking, £12, price includes First Class Postage.
Christmas & New Year Availability and Bookings
If you feel you need to break away from the family Christmas celebrations and have some special time, just for you - receiving something you've always really wanted (me) for Christmas! or at New Year, book me for an exciting, naughty, sexy and thrilling time. Usually an Incalls but I will visit you at your hotel. I may arrive in my mink coat, with not much else underneath or you can request any outfit, just for you.
My Christmas or New Years Day fee is an extra £40 for any booking - Advance Bookings only - Deposit £60 applies, remaining fee paid on my arrival.
Call: 07864847696 or
to make your Booking - NNNNNNNNNN NO TEXT (SMS) ENQUIRIES
Copyright © 2001 - 2018 Velvet Venus All Rights Reserved.
updated February 16, 2018