FAQs Answers
» I've used a dildo before for anal play, I've heard this is dangerous, why ?
USING A DILDO IS VERY DANGEROUS - only use a butt plug which has a flange (base/handle) on the base. The flange stops the butt plug being sucked up into the anus. The sphincter muscles, 2 sets (entry to anus) are extremely strong, which means you or I would be unable to control the suction into the anus, making it impossible to retrieve - THEN IT'S OFF TO A&E FOR YOU - HOW EMBARRASSING WOULD THAT BE? - So only use a butt plug which is made for the inserting in the anus.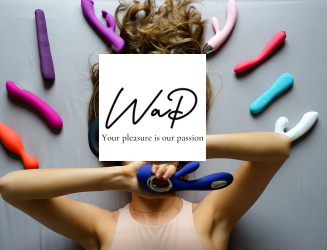 Strap-On, the only way a dildo can be used safely is when it's harnessed to a belt called a strap-on. As long as the dildo fits the belt correctly it can be used for penetration by the person wearing the belt but his is not a service I provide. I can wear one for play and as a threat.
Yes I will give you a topless massage but my fee is still the same, because usually I find a client is shy about asking for more and I guarantee you will want much more than a massage!
» Will you just give me a BJ 'blow job' ?
Yes I will but my fees will still be the same - because usually I find a client is shy about asking for more and I guarantee you will want much more than just a BJ !
» Will you see me weekly for just a spanking, hand relief or chastity keyholder ?
Yes I will make an agreement with you for a weekly quickie arrangement, for spanking, hand relief, chastity keyholder, reminder telephone calls, etc. Email me first and then we can agree your sessions. My fees for 4 weeks, paid online in advance. Note: I don't do 'one off' quickies or even half an hour - not my style.
» I've not seen an escort before, how do I make a booking with you ?
Firstly, it's legal to see and pay for an escort in the UK, your not breaking UK law.
When I arrive your Booking time starts, not when we go to the bedroom. You might like to have a little chat first, you can tell me what you like sexually and what you want to achieve from your booking. A drink or cup of tea is always welcome. I would start to show you affection at this point.
Then we retire to the bedroom or your sofa. I will use your bathroom and get changed if you've requested a uniform Note: all my changing time is within your Booking time.
I would expect you to be freshly showered and have cleaned your teeth before I arrive, or I can help you with a shower at my place, I offer men's toiletries and a new toothbrush if needed along with fresh towels, if you've come straight from work. Lots of cuddles, kisses and a nice massage with quality oils and we'd 'see what develops'. Always safe sex, quality lubes and new toys, oral to you covered (with condom). At the end of your service I offer a clean, soft flannel (never tissues) just for you.
Please don't expect me to stay longer than our agreed time - I always allow 10 minutes before the end of your booking to get changed and freshen up (a small clean towel for me is appreciated). If you'd like me to stay longer and I'm able to then a further fee is required (£100/1 hour). If you'd like me to leave before you time is up, that's fine too, some clients are very tired and just want to sleep, so please just say, I won't be offended.
I give optional sachets of lube for your personal use before I leave.
There is never any further contact from me after my visit but of course but on the very rare occasion that I've dropped something at your home which could cause you embarrassment, I will contact you by text otherwise I'd love to hear from you again!
»Why would I visit an escort, I'm a married man, an affair would be better ?
The majority of my clients are married. An affair could seem a cheaper and easier option initially but runs the risk of the affair being found out or a mistress bringing pressure on their lover to leave their wives and sadly people always get hurt. Seeing an escort is a business transaction, nothing more. A client can see an escort once and know he has had a secret assignation and happily walk away.
» In Role Play will you be my mother?
I do not feel comfortable with this but can be your Aunty or Nurse (No Taboo subjects).
» Will you come to a nude sauna with me ?
No - I would be open to unwelcome attention from others, you are paying me to spend time with you only.
»Why do you require a deposit for new clients and Advance booking ?
Unless I've seen you before ALL Bookings require a deposit, non negotiable.
Some clients like to book in advance (more than 48 hours). If they cancel their booking, often giving very little notice, I will have already made arrangements for them, turned down other clients or made changes to my personal diary. I've even been half way to Folkestone and received a cancellation so this is why. Also it gives us both some security and of course, is highly confidential.
If I see you as an Incall, then I'm giving you my address, I don't know you, another reason why I ask for a deposit but if you cancel your booking within 24 hrs, your deposit is non-refundable, see cancellations.
Your deposit is paid securely and discreetly online to a reputable online payment and gift processing company, Delivery Code plc.
I'm aware that other Escorts do use a well known online Pay site but this site does not allow payments for Escort services - read their small print.
Your card details are processed for me by Delivery Code, who are very discreet and highly confidental. How to make your payment.
I would not be able to have an account with them unless I had proved that I am a reputable bona-fide business.
Note: I do not have any access to your card details, so this is a safe, legal and discreet way of making an online payment for both of us.
So please - if you don't want to pay a deposit (your reasons are your own) do not try and book me, your request will be declined.
» I'm twenty - can I make a booking with you ?
No, too young for me. I prefer my clients to be over thirty but if you are mid to late twenties and convince me you are a very mature young man for your age then I may see you. Please bring your ID with you.
» I'd like to become an escort, can you give me some advice ?
I get asked this a lot, so I've written Escort Guidelines (relating to UK law only). Based on my personal experiences and how I've learnt, often the hard way, over the years, especially with personal health and safety and keeping within the law. A very helpful Adobe document, 10 page document (updated 19/9/17) email your request for the document - price £15, paid online no need to log on to the site just Send a Cash Gift. When payment is confirmed I will email the Adobe document to you as an attachment, same day.
Copyright © 2001 - 2019 Velvet Venus All Rights Reserved.
updated May 20, 2019